Yankees Fans Remain Loyal Despite Increase in Ticket Prices
Going to a game has never been more expensive, so many fans do their rooting from home
By Ariel Pacheco | Dec. 12, 2019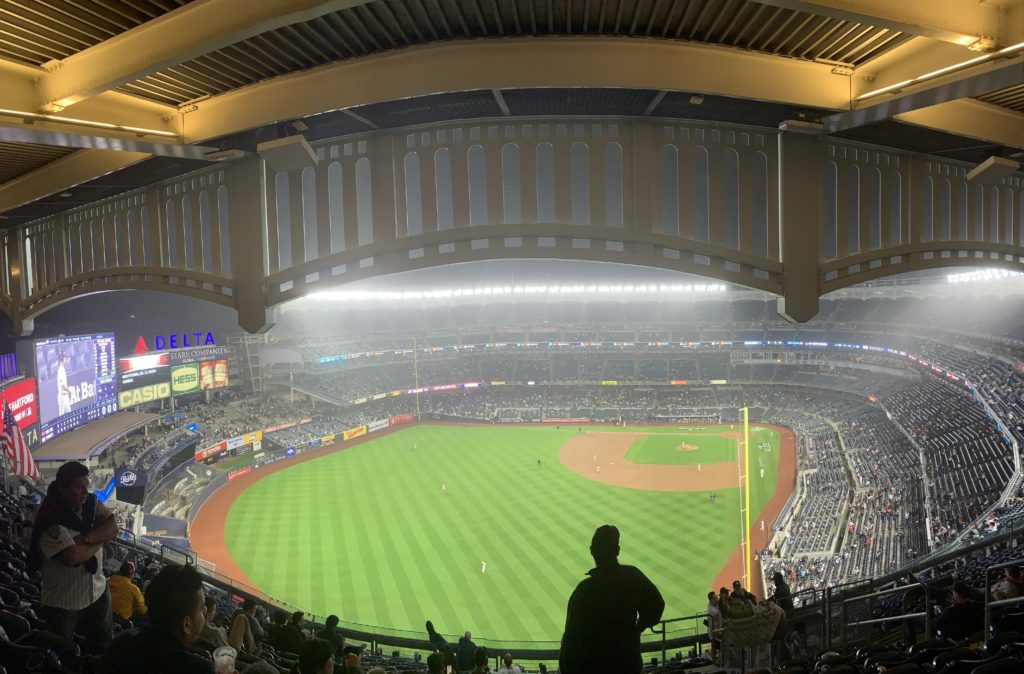 Yankee Stadium has gotten more expensive over the years, alienating fans from The Bronx. (Photo by Cristián Arroyo-Santiago)
Long-time Yankees fan Rafael Piñeyro has rooted for his team since he came to the United States. He's lived in the Bronx and has supported the team through five championship seasons. Now, he can no longer afford to attend the games. 
"I just watch them on television now," Piñeyro, 53, said. "I used to go when I first came here about 20 years ago. But now I don't have the money to go." 
The team's payroll has remained among the biggest in baseball, and the franchise has continued to raise ticket prices. For Piñeyro and other fans, the rising cost has left him priced out of going to the stadium.
"It's just too expensive," said Christopher Urgiles, 24,  who has been a fan since he was 6. The Bronx Bombers mean much more than just baseball to him. "Me and my dad always try to go to a handful of games every season but we just can't afford the tickets. We haven't been to a game in about two years."
For Urgiles, being a Yankees fan is a huge part of how he and his father connect. The Yankees are practically all they talk about.
"It's just something we share together and means a lot to the both of us," Urgiles explained.
Despite some fans' concerns about rising prices, the Yankees' 2019 attendance ranked in the top five in Major League Baseball for a third consecutive year. The average 2019 ticket price for a game at Yankee Stadium was $121, according to Statista. That goes up for the post-season: According to Sportsnaut, the average price of a ticket to Game 1 of the Division Series in October was $411.
A spokesman for the Yankees said that they operate under a dynamic pricing system, like other teams in the MLB. 
Jake Devin, an editor at Pinstripe Alley, is a lifelong Yankee fan who has been writing about the team for more than three years. He attends a handful of games every season.
"I think it's part of a larger issue. They know they can raise prices to make more money and it will not backfire in the short-term at least," Devin said. "It makes it harder for those who love the game to attend."
Tickets are not the only expense when going to a game. There's also the high prices for food, beverages, and parking. 
"The cost of taking a family to a game can cost several hundred dollars," Devin said.